Our new partnership makes on-demand aerial data accessible to all.
Leverage the power of on-demand aerial imagery + the fastest feature extraction in the industry to get more projects done, faster.
With this new partnership, you can now request Nearmap's industry-leading aerial imagery and submit projects for processing, all in one place: AirWorks. Let our platform become the go-to place for your entire data to deliverable workflow.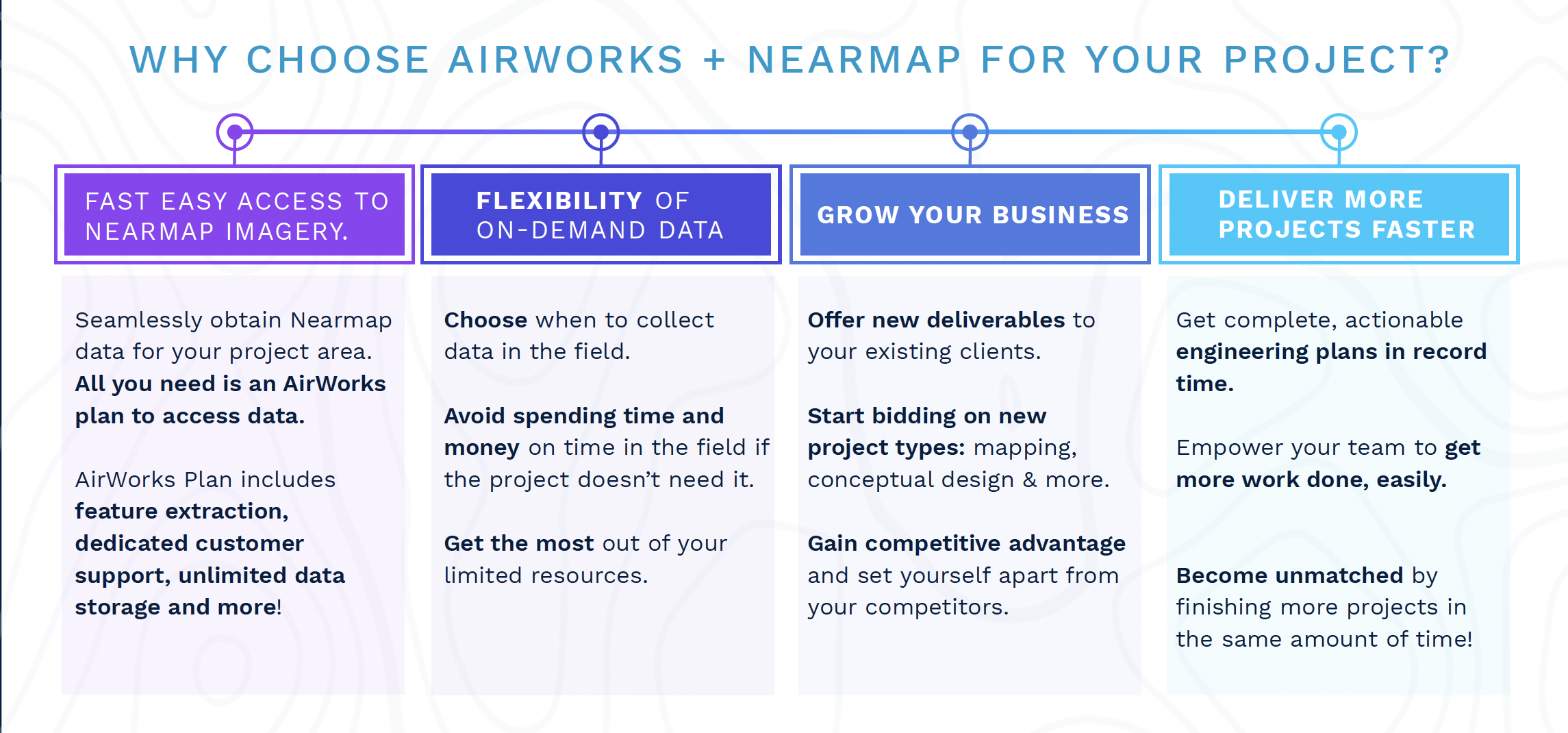 Request data from Nearmap directly in AirWorks for any project.
Simplify your workflow, save costs, and get projects done even faster than you are now by choosing when to go out in the field and fly to collect data. For the right project, request Nearmap data instead.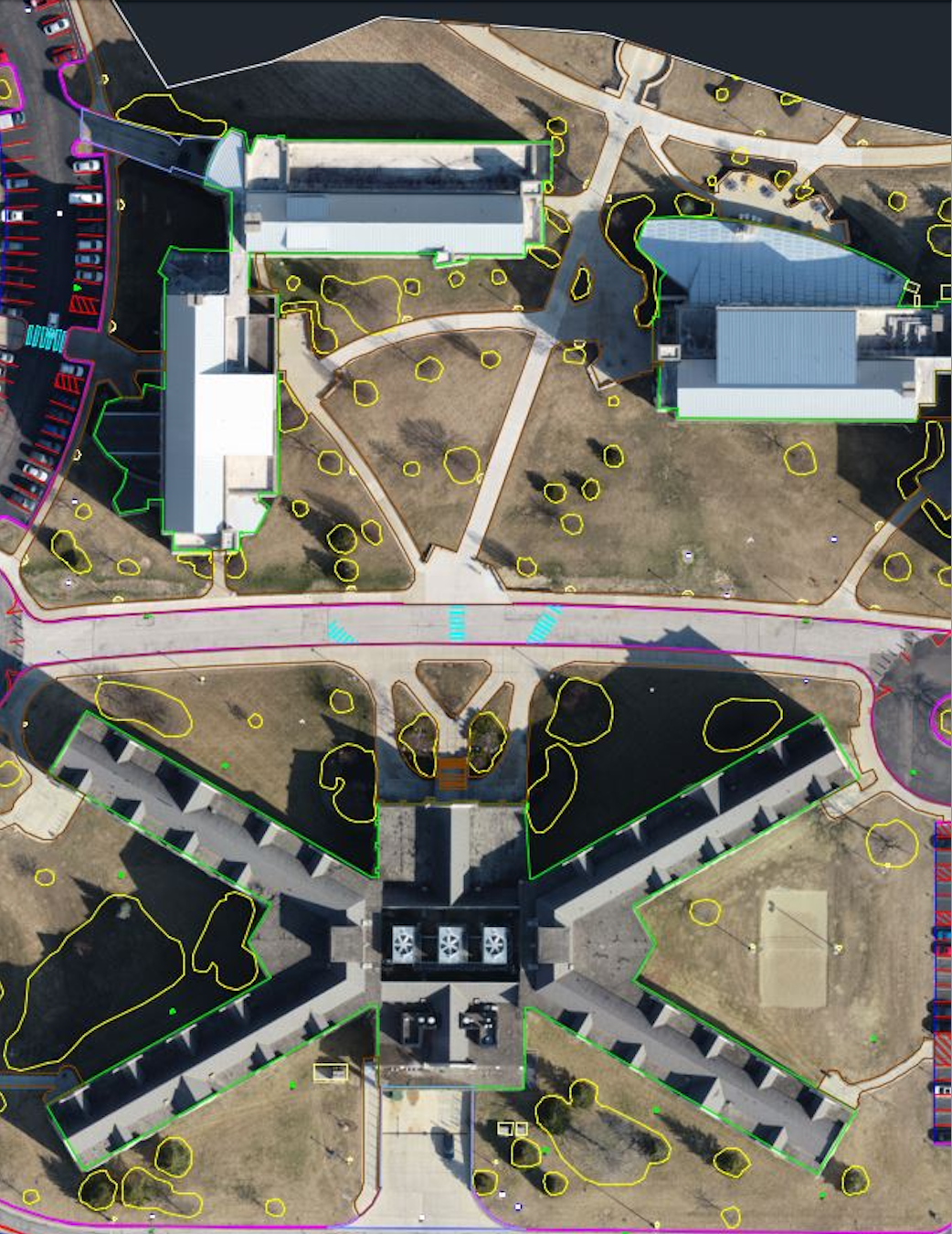 Schedule a AirWorks + Nearmap Demo Today!
AirWorks empowers project managers to deliver more projects, faster. Our geospatial intelligence solution quickly produces linework you can trust. By putting reliable data in your hands, we give you the tools to make the best decisions, reduce risks, and be more efficient. You can depend on our accuracy and quality to keep your team and clients happy, making it easier to grow your business as the market leader. Win more bids with AirWorks.