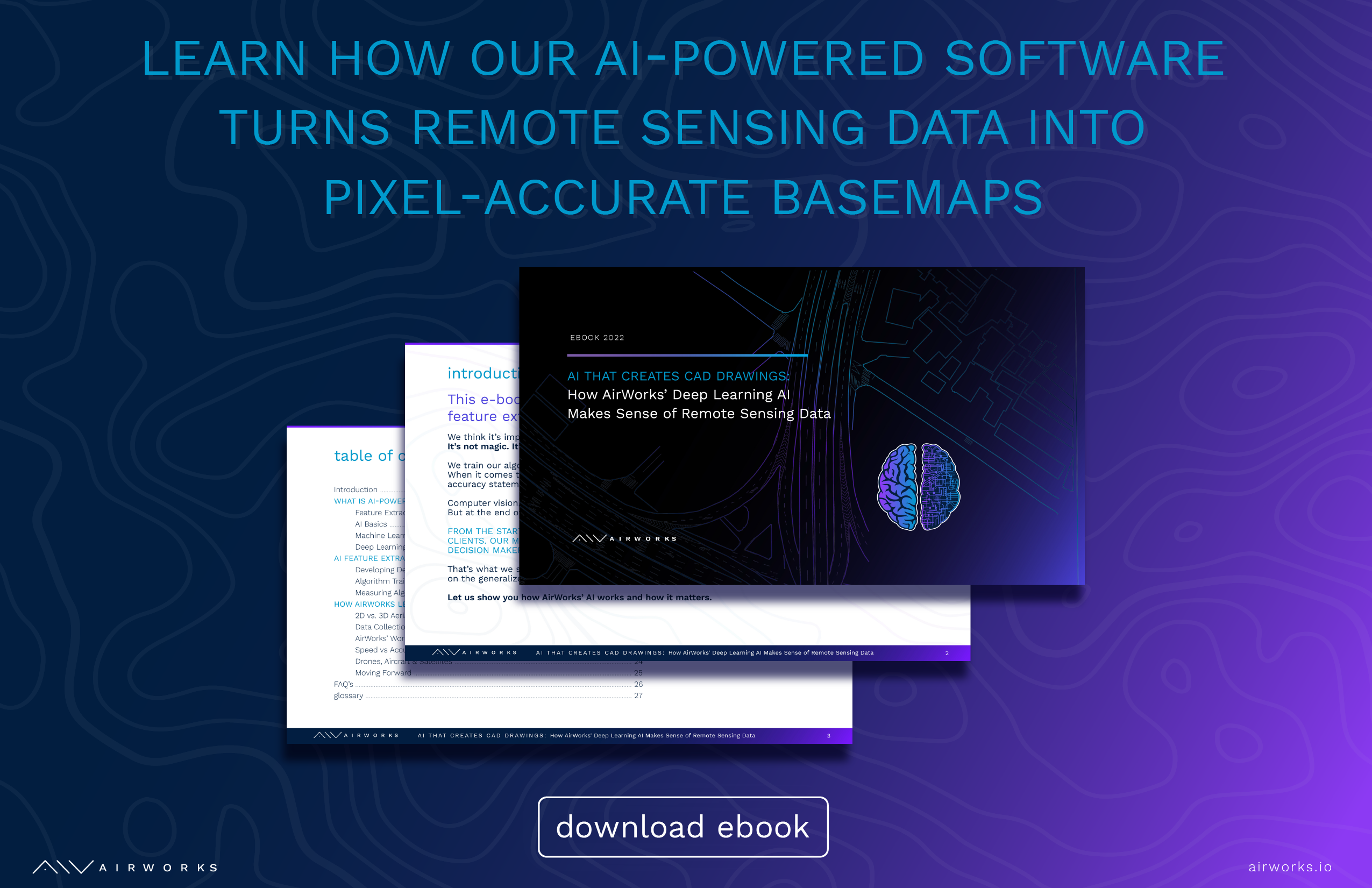 Download our ebook by submitting your information below:
AirWorks is the fastest and easiest way to get CAD drawings from your aerial imagery.
AirWorks is an AI-powered autonomous drafting software for firms in the built world. We developed a platform that allows firms to quickly get CAD drawings from their aerial images, shortening the current traditional process by weeks, if not months. How does it work? The aerial datasets that customers upload are autonomously identified and categorized by our AI-powered algorithms, enabling our software to deliver a pixel-accurate CAD drawing or engineering plan.